July 2018: Thesis interim reviews today, with guest critic Marianna Cavada, University of Birmingham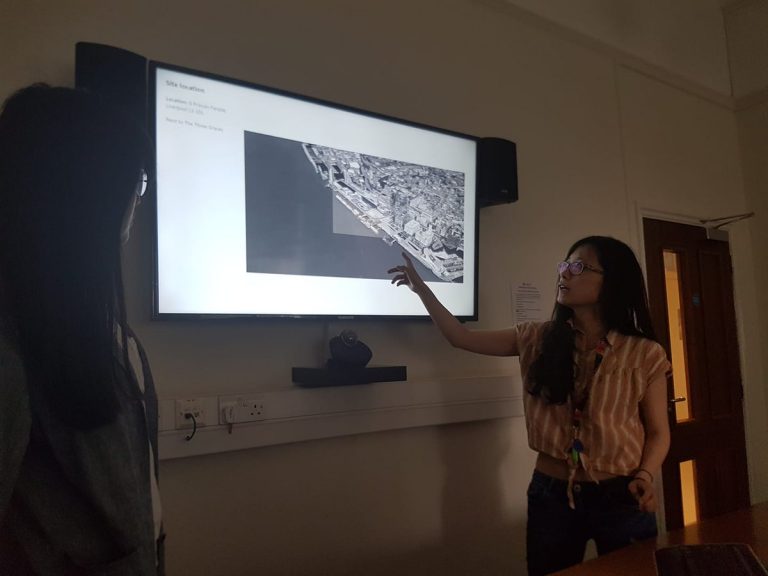 July 2018: Team 'Bloom' wins Hawthorn Prize for the most impressive pavilion in Fabfest.London.18! Congratulations
June 2018: MA students participate in UoL year show in London!
June 2018: Exciting Barcelona field trip including visits in the IAAC final reviews, the EMBT Architects practice and the Barcelona Pavilion!
May 2018: two design proposal qualified for this year's Fabfest.london ! The two pavilions will be constructed out of cardboard in the University of Westminster, in early July 2018!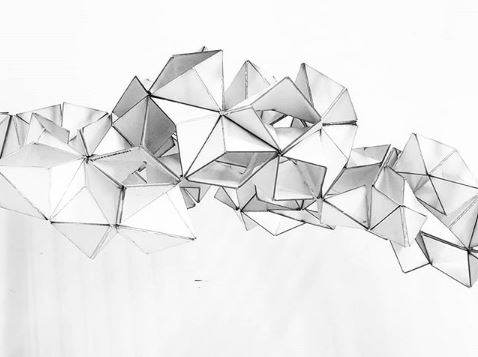 May 2018: MA students participate in VR workshop with Graz University of  Technology!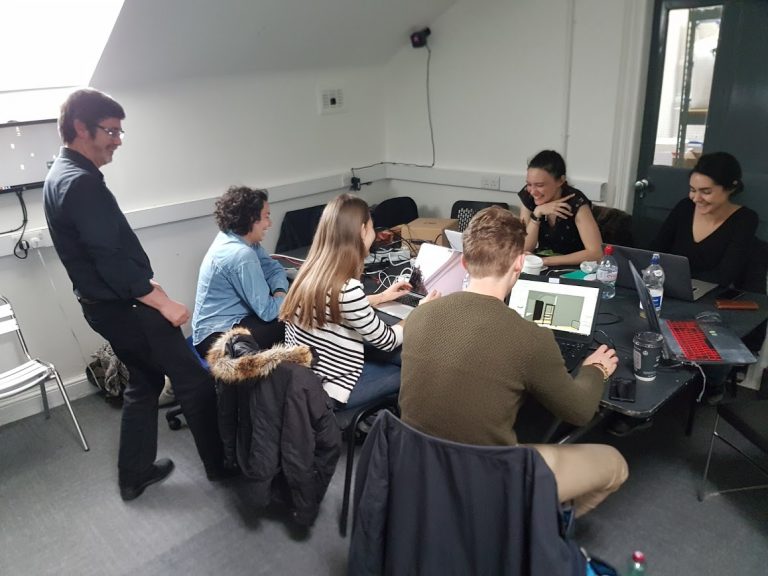 May 2018: MA students are exhibiting their kinetic prototypes in the Lakeside Arts Gallery, Nottingham, 12May-17.June.2018
May 2018: Parametric Fabrication final reviews today, with Angelos Chronis, IAAC Barcelona!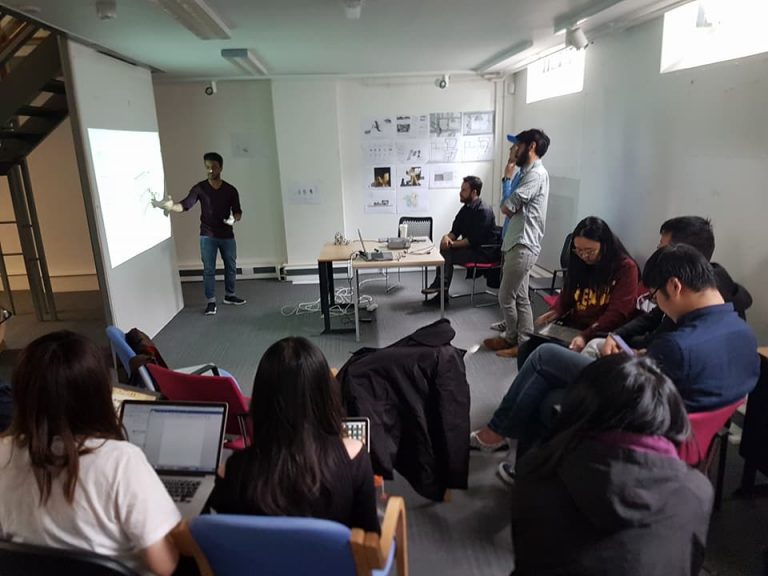 April 2018: Exciting Fieldtrip to Frankfurt, included visits to Schneider+Schumacher Architects, KSP Architects and the European Central Bank!
12.03.2017: Design 2, second interim review with Marianna Cavada (University of Birmingham) and Christina Nan (University of Edinburgh)!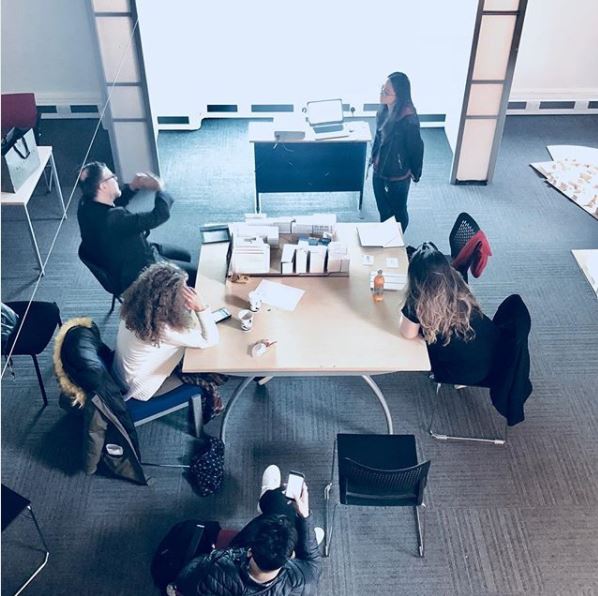 07.03.2018: Kinetic prototypes produced in our 'Parametric Fabrication' Module! Great work guys!
07.02.2018: Arduino workshop with Hussein Hussein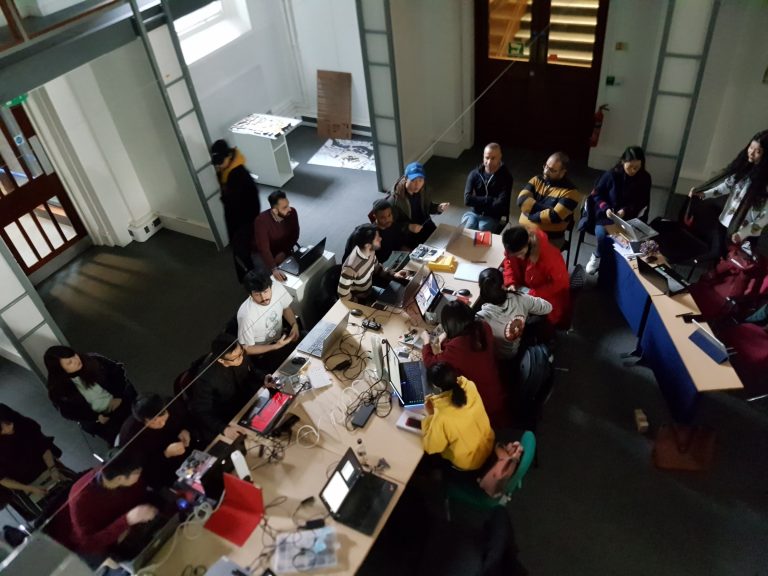 30.01.2018: Continuing our efforts for constant improvement of student experience and employability, our MA in Architecture programme cohort visited the Zaha Hadid Architects and Foster + Partners headquarters in London. Our students had the chance to look behind the scenes of world-leading projects, such as the Apple Headquarters and the Qatar Football stadium!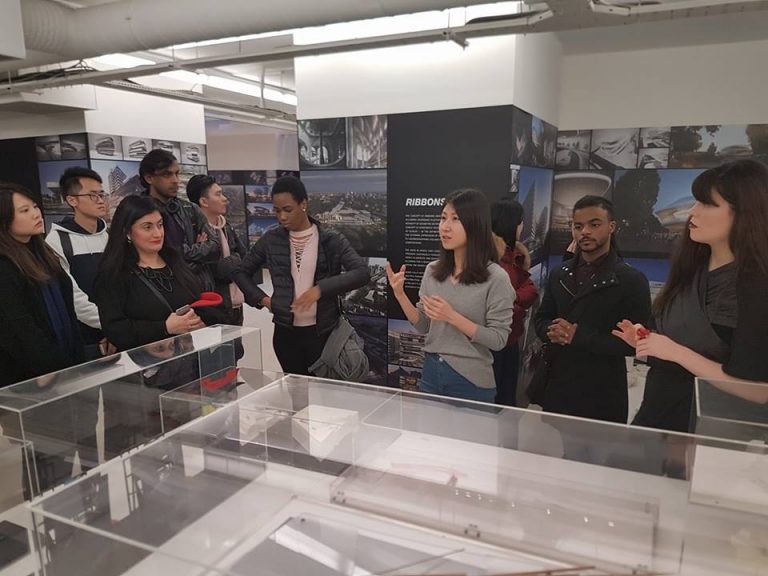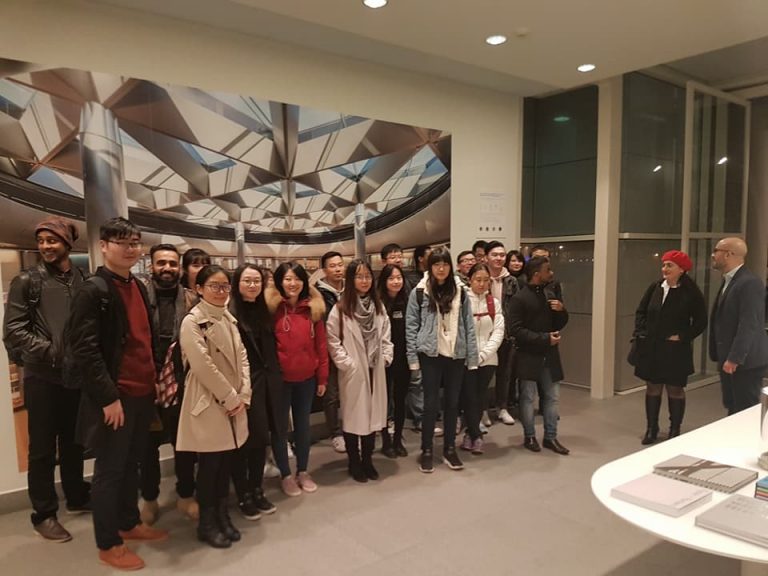 11.12.2017: Final reviews with Henry David Luth (Zaha Hadid Architects) and Simos Vamvakidis (University of Plymouth)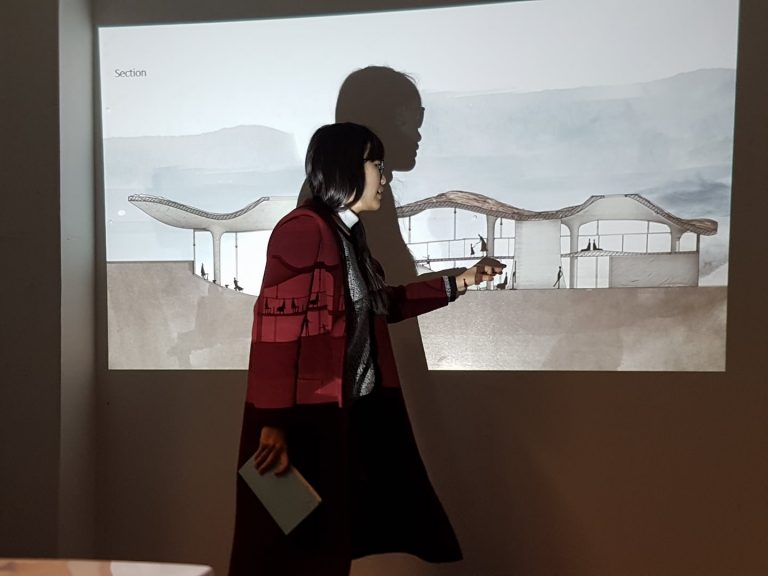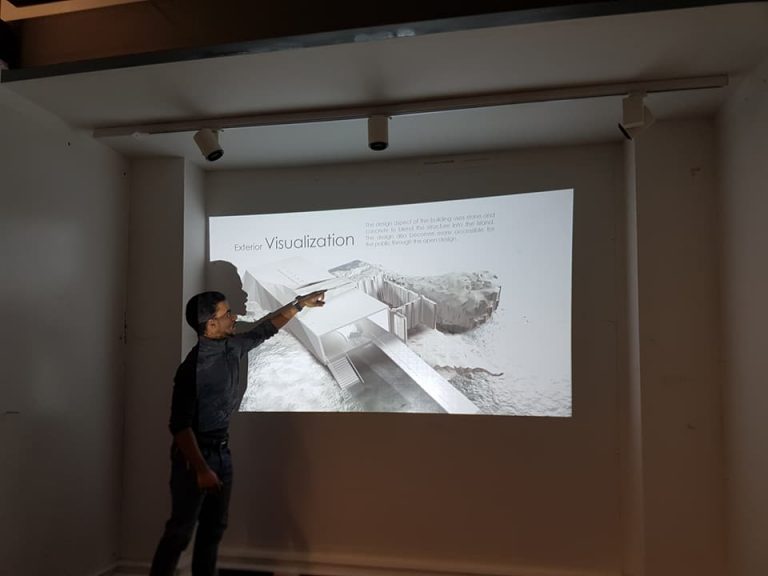 6.12.2017: Great projects at our parametric design module final review with Goerge Berdos (University of Edinburgh). Soft moulds and 3D printing on textiles!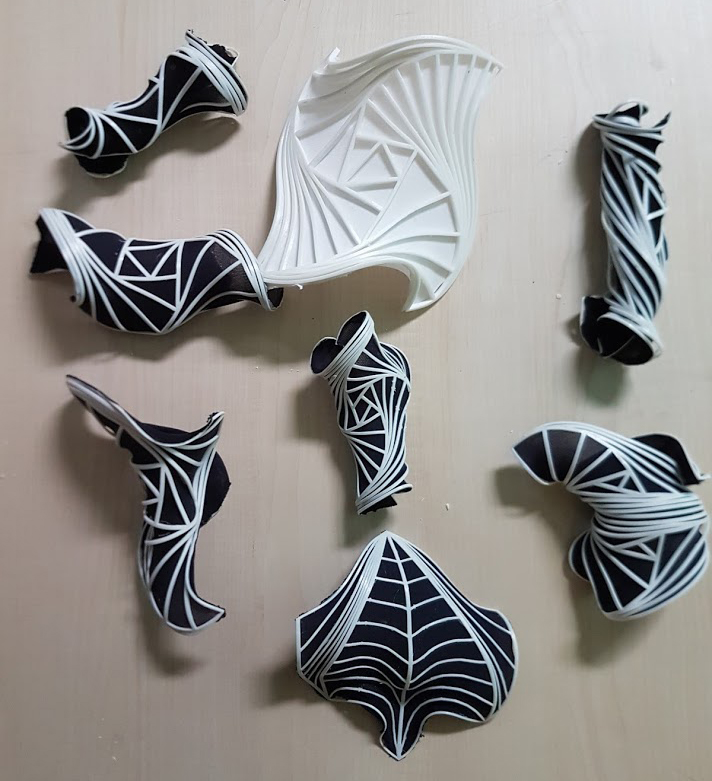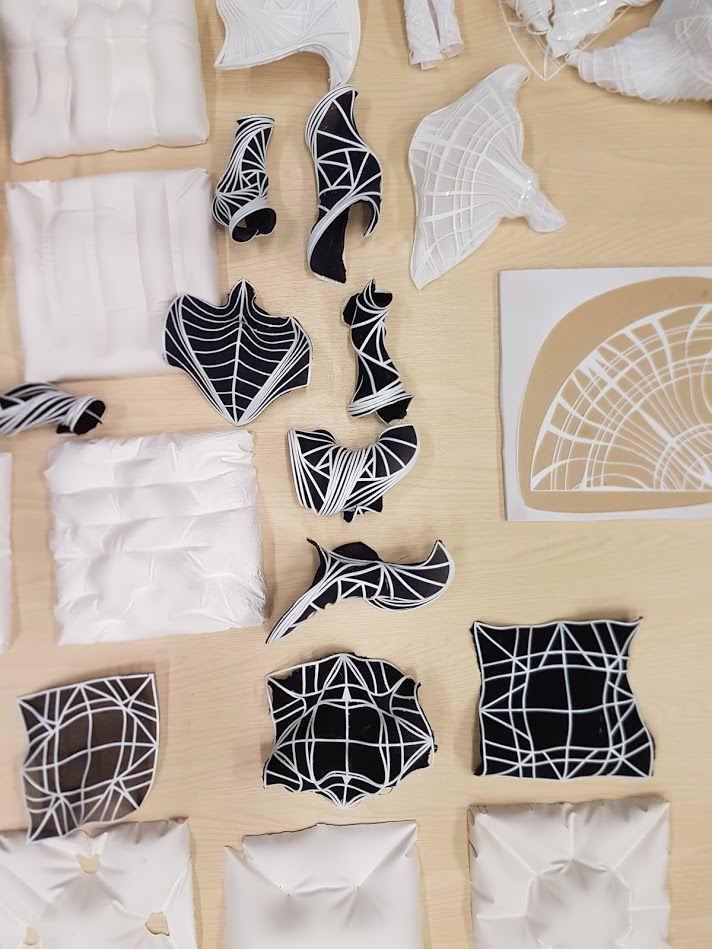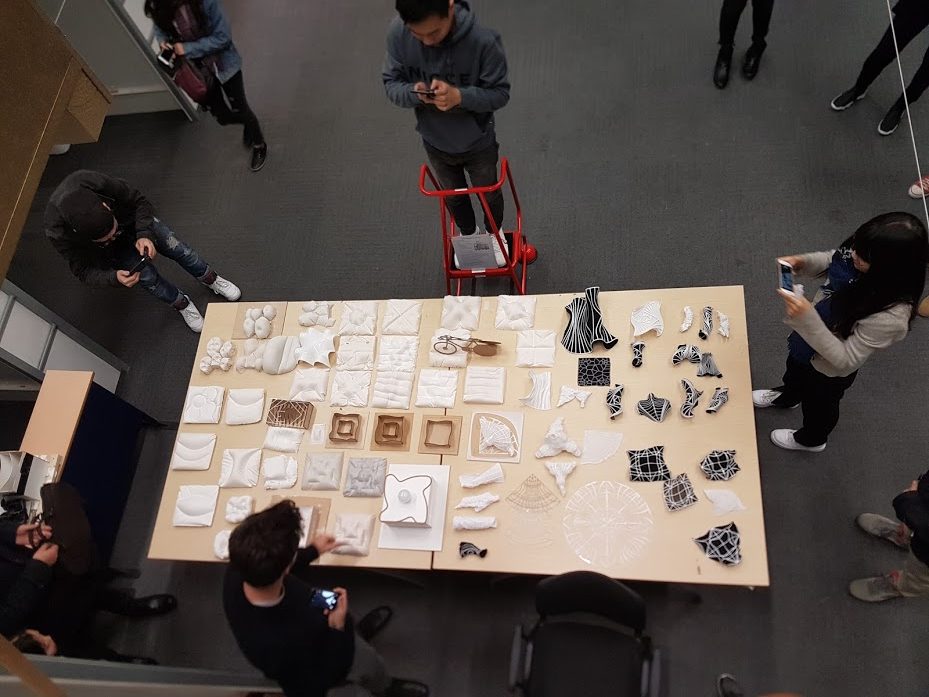 27.11.2017: A great model from our research on 3D printing on textiles, ARCH729 module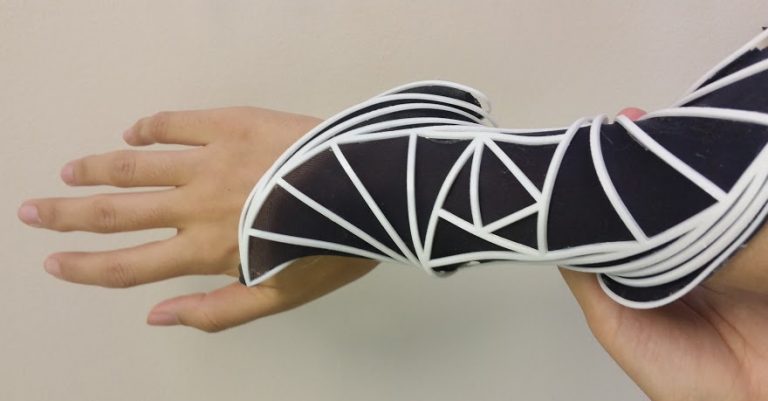 22.11.2017: Great Day in the MA interim review with guest Critiques Kyriakos Chatziparaskeuas (Heathewick Studio) and Simos Vamvakidis (University of Plymouth)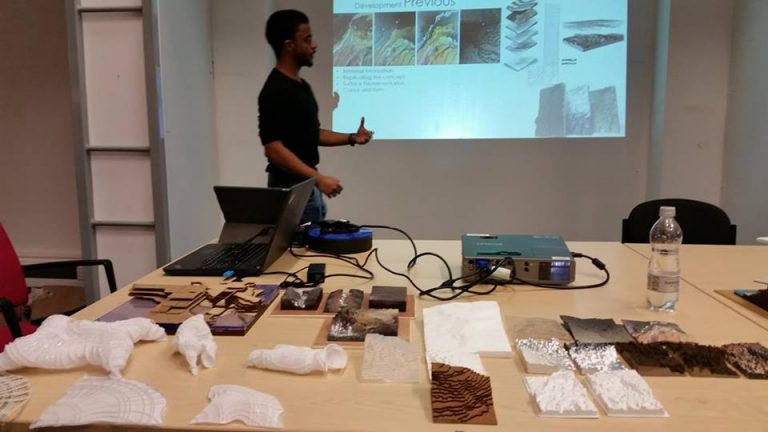 14.10.2017: Many thanks to Kyriakos Chatziparaskeuas and Yorgos Berdos for the advanced grasshopper workshop the delivered for our MA/MSc cohort in the University of Liverpool's London campus!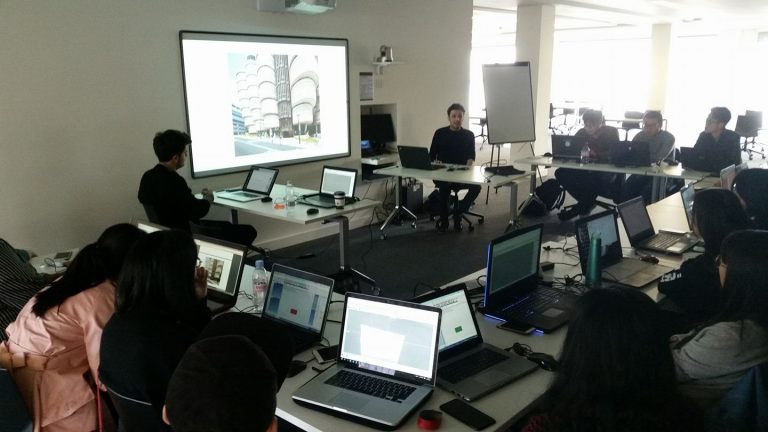 02.10.2017: What an amazing field trip to the Hilbrie Islands with our new MA/ARCH cohort! well done guys!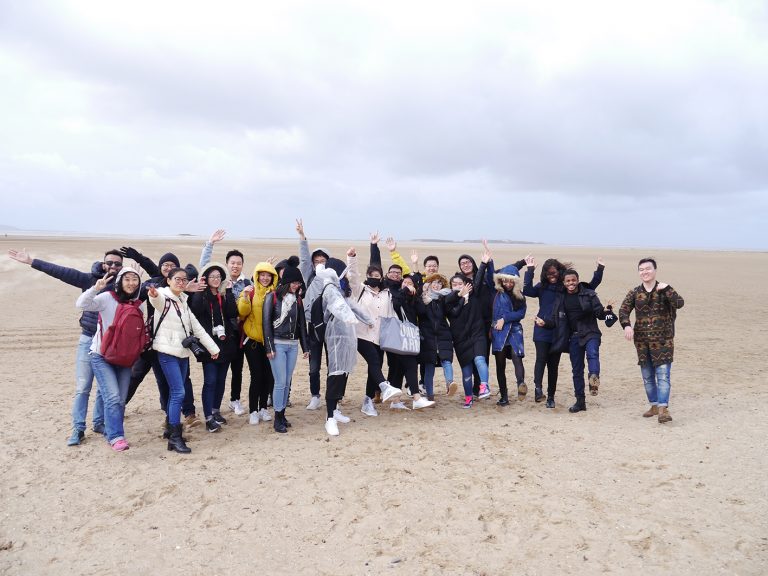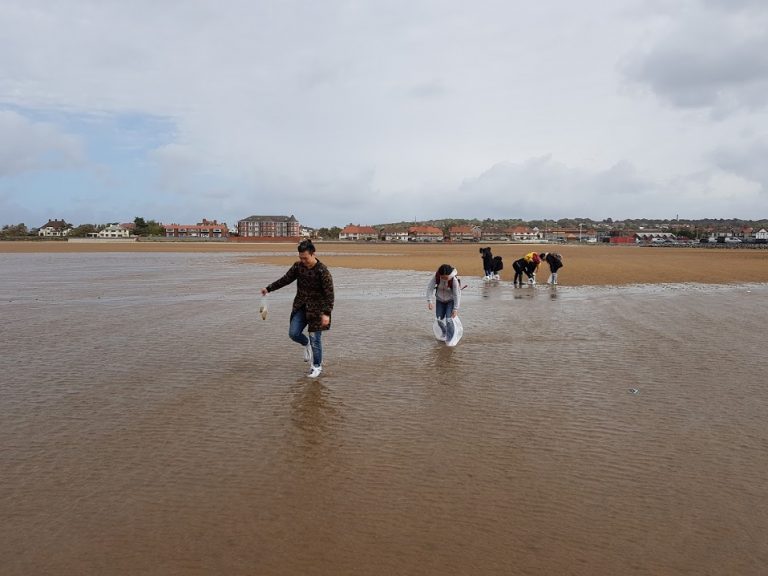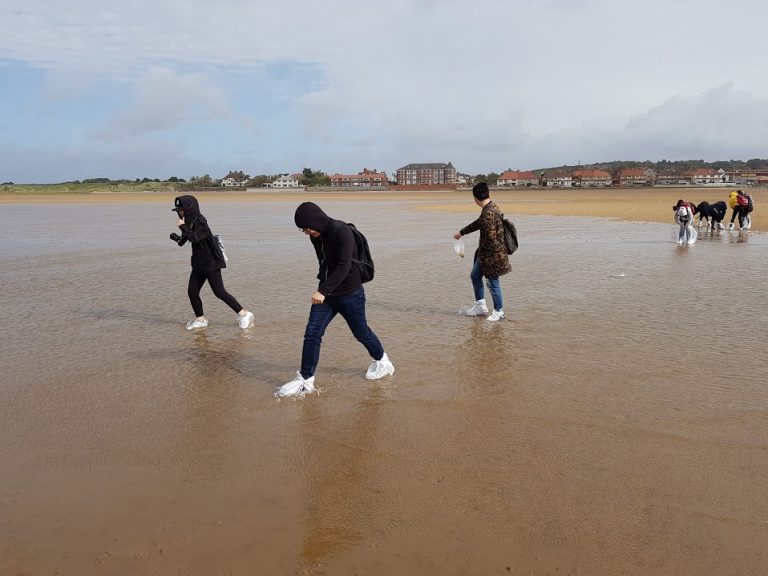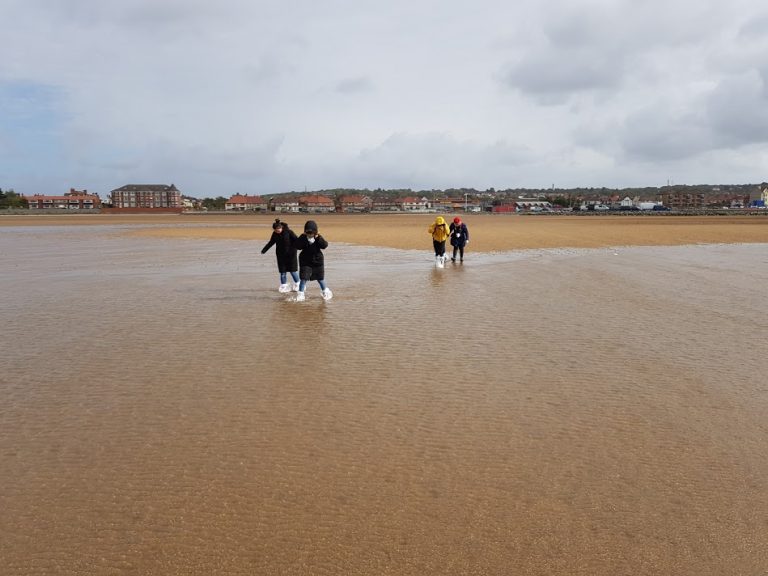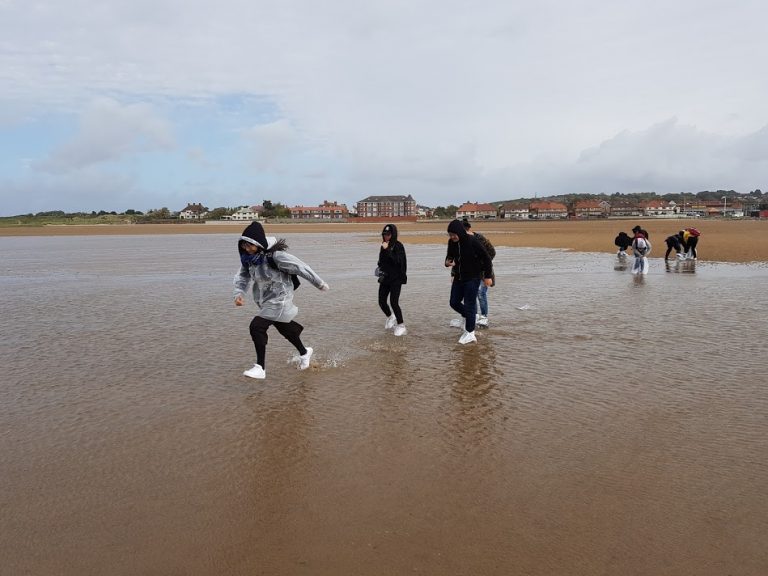 07.09.2017: Our final thesis reviews have been completed successfully. Many thanks to our guests, Yota Adilenidou (University of Westminster) and Ben Spaeth (University of Cardiff) for their constructive feedback!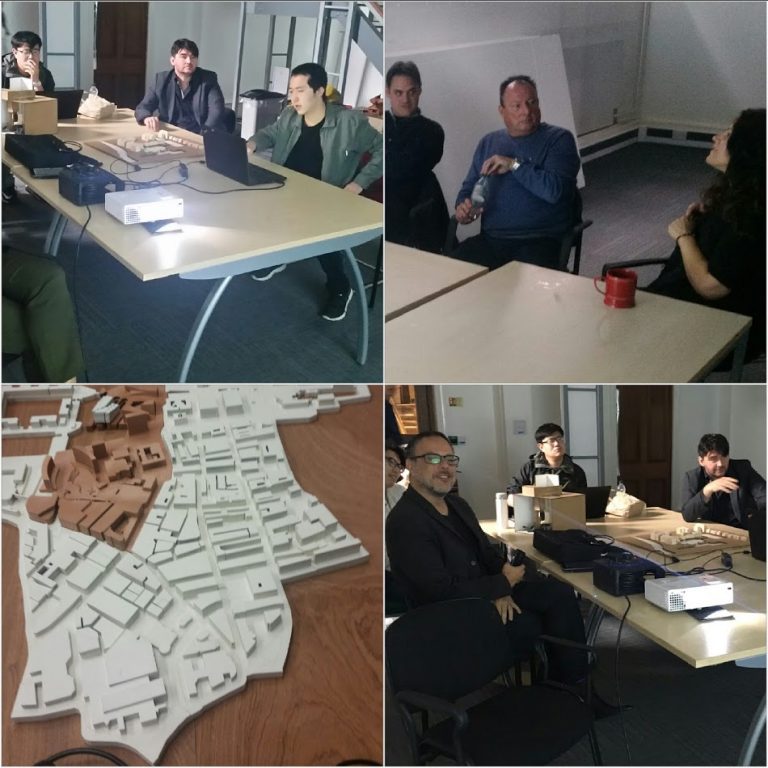 07.07.2017: this is our pavilion in Fabfest 2017!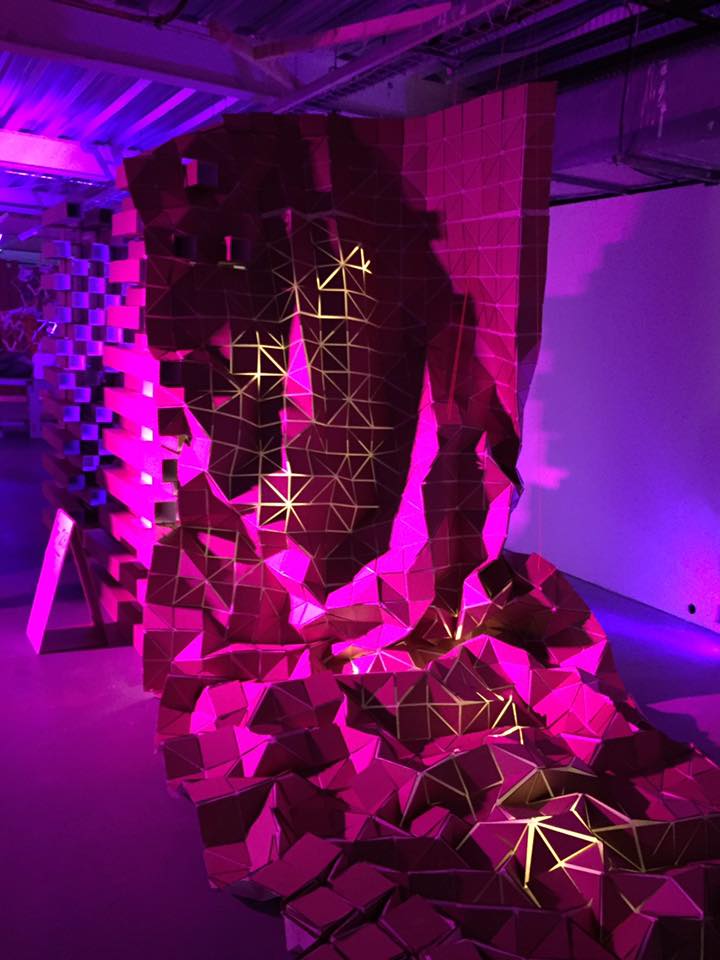 18.05.2017: First FabFest workshop the University of Liverpool in London with the University of Westminster and Yota Adilenidou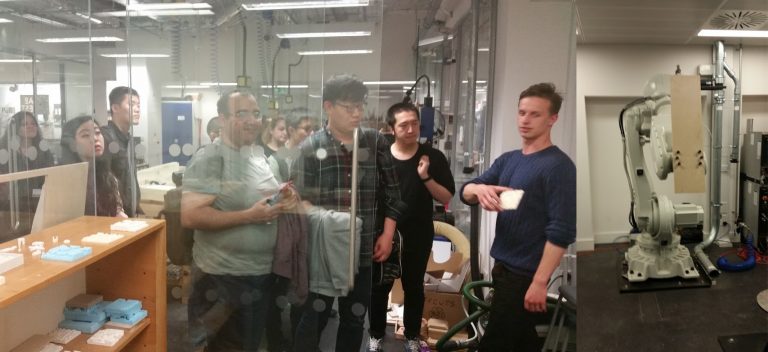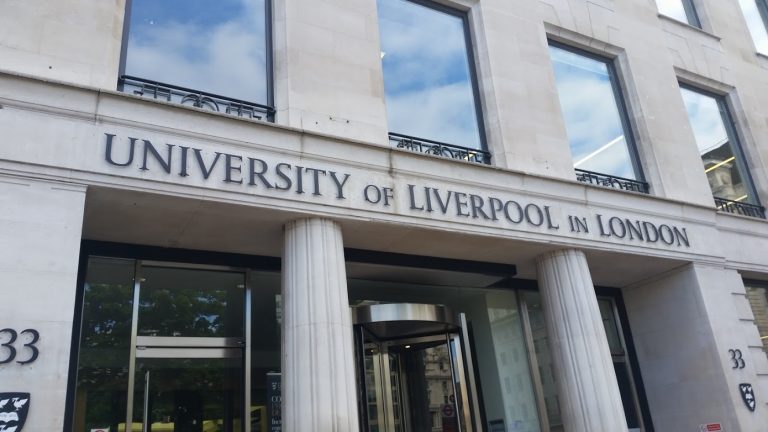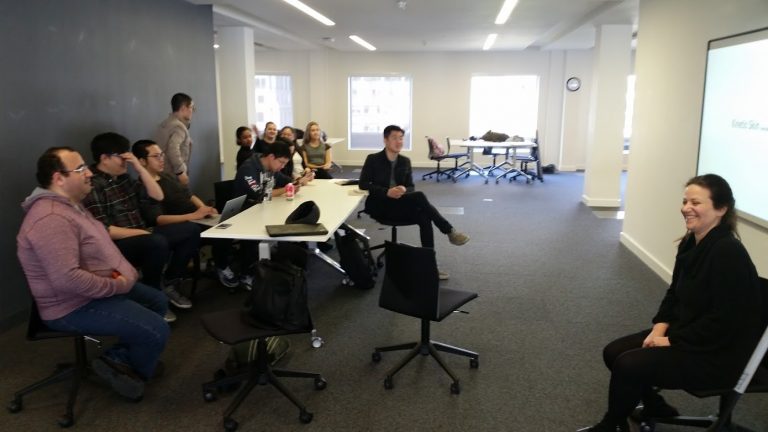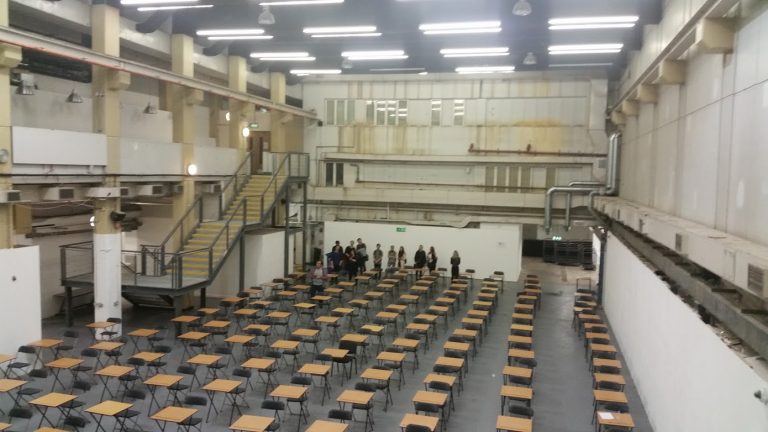 8.05.2017: Amazing results at our final studio review, with guest critics Angelos Chronis (IAAC), Elif Erdine (AA) and Alexandros Kallegias (Zaha Hadid Architects)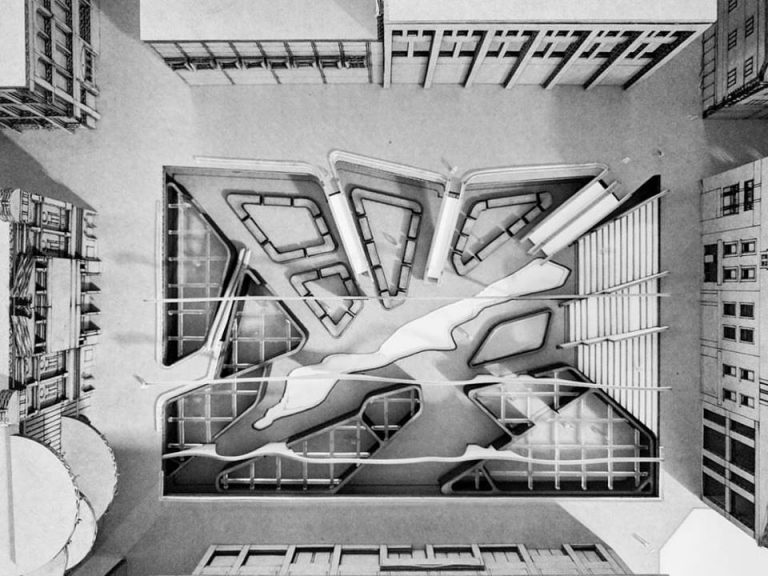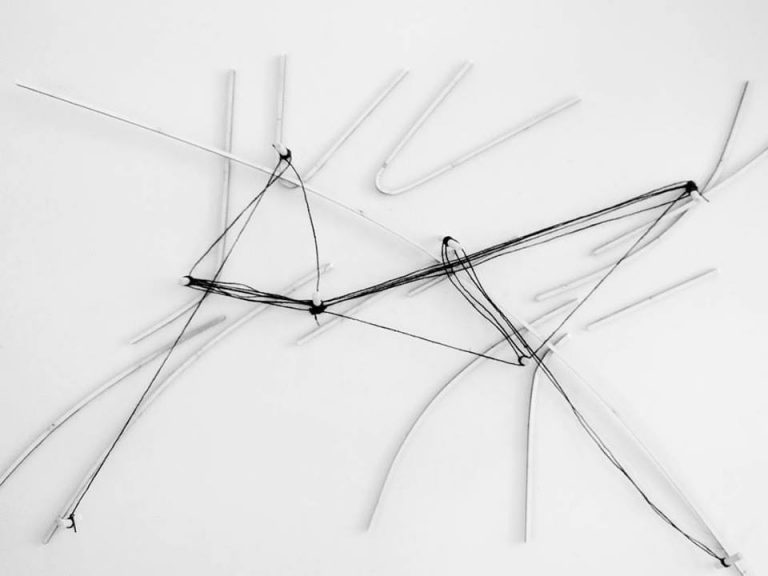 25.04.2017: VR workshop in collaboration with TU Graz!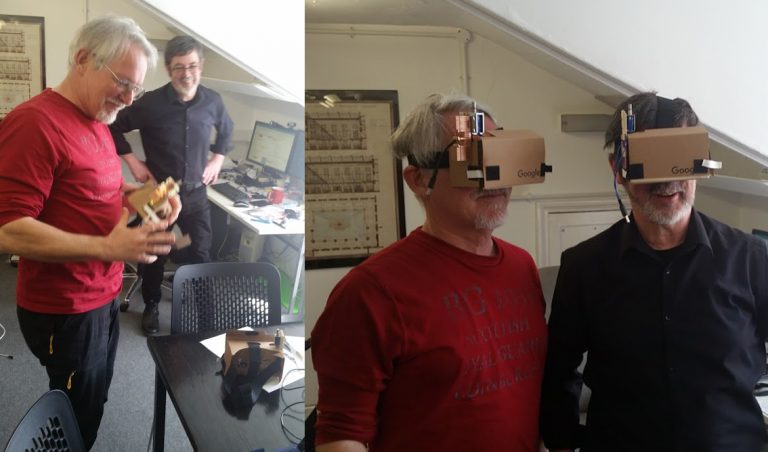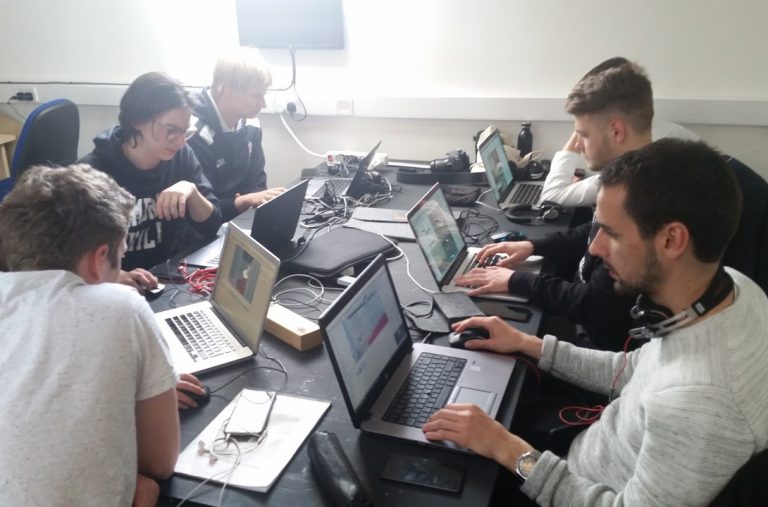 20.3.2017: Design Studio 2, 2nd  interim review completed! many Thanks to Ben Spaeth, University of Cardiff and Goerge Berdos, the University of Edinburgh for joining us today!
16.3.2017: The Advanced Architectural Design Unit will participate in FAB BEST 2017, University of Westminster. Our team will develop a kinetic skin pavilion and build a prototype in 1/1 scale!
27.2.2017: Design 2 first interim review!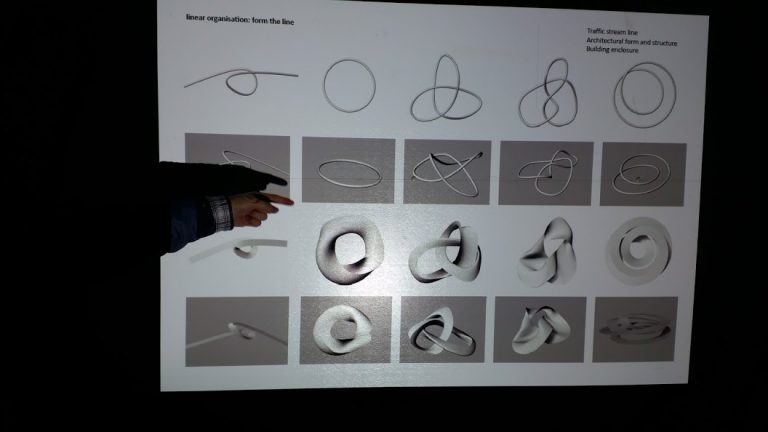 6.2.2017: fascinating Barcelona field trip: all about food culture!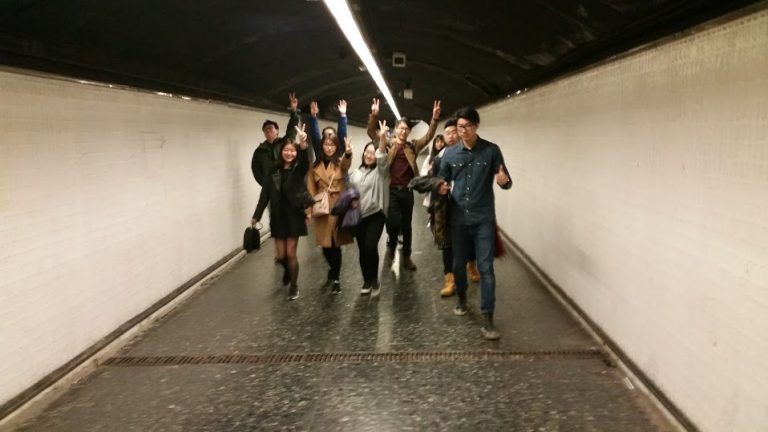 14.12.2016: Final Virtual Reality presentations today!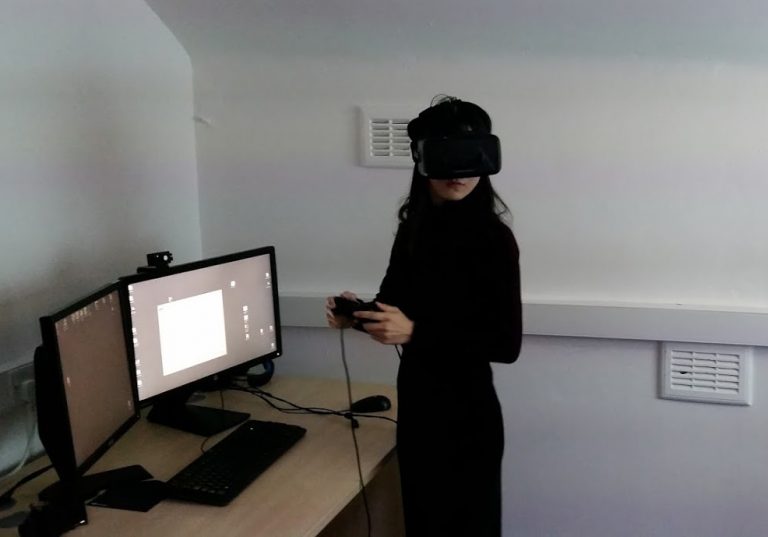 12.12.2016: Final Design 1 reviews with Kyriakos Chatziparaskeuas (Heatherwick's Studio)!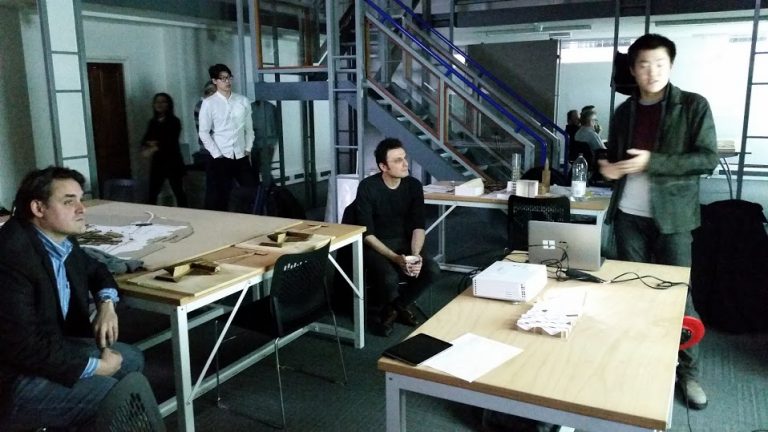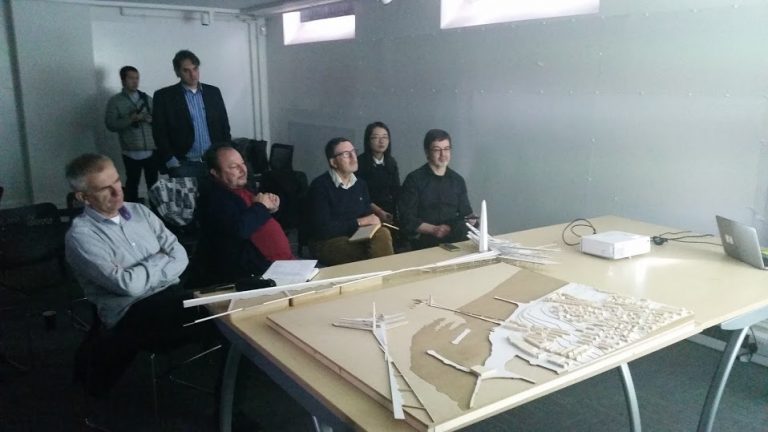 21.11.2016: Many thanks to Stella Durtmes (Zaha Hadid Architects) for joining our interim reviews today!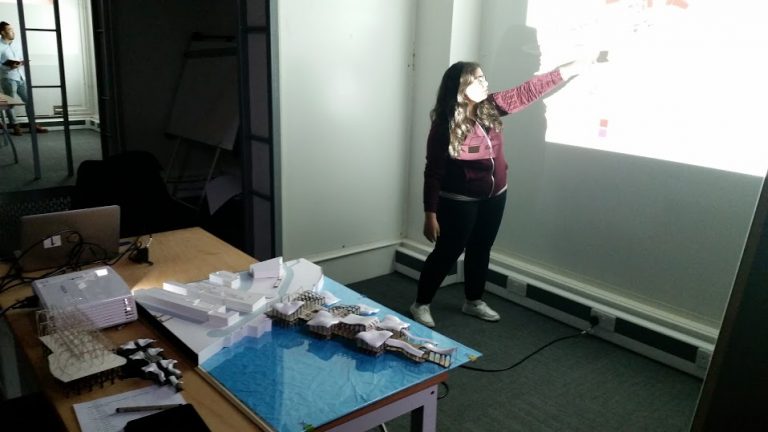 31.10.2016: 1st interim review completed with success! There were some exciting models around!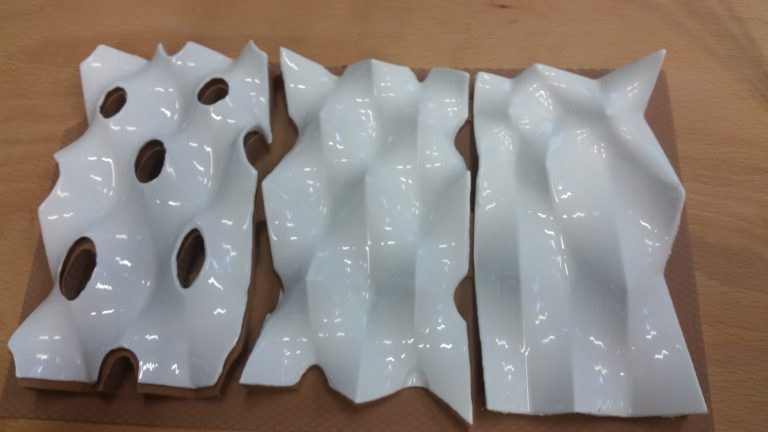 26.09.2016: New Brighton site visit in stormy weather!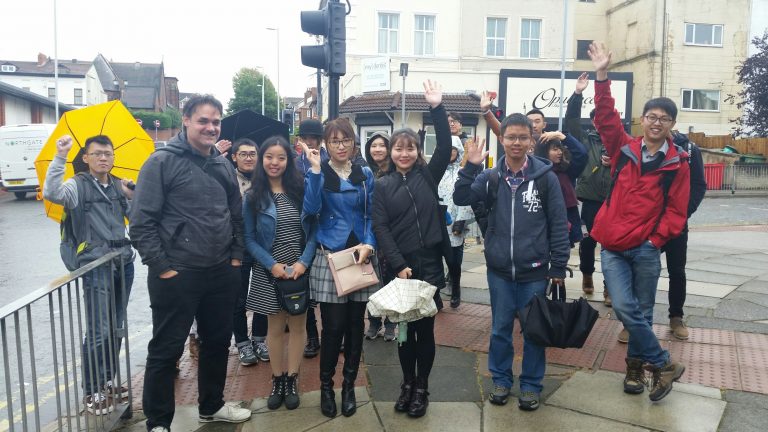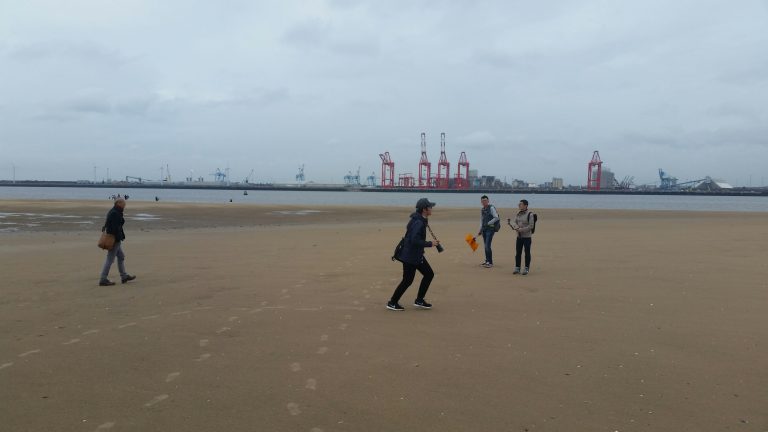 19.09.2016: Introduction to the academic year 2016-2017, Friday, 23.09.2016, 10 am Reilly room, LSA
5.9.2016: The MA in Architecture at the Liverpool School of Architecture has its own website