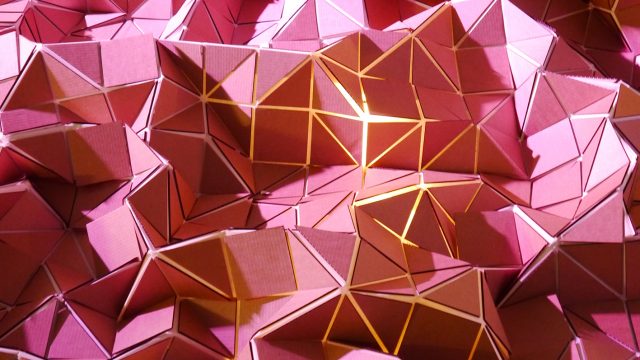 Kinetic Skin, FabFest 2017, Mentors: Yota Adilenidou, Asterios Agkathidis. UoL Students: Yuhan Feng, Xiaoyu Li, Gu Qi, Yiyang Sang, Ruiting Wang, Yuzhuo Wang, Kaiwen Xu. UoW Students: Seda Eldek, Anne-Mari Maibach, Gabrielle Sarmiento, Celine Singh
Kinetic Skin 
Our pavilion proposal for the Fabefest 2017 is hosting a sleeping/relaxation capsule that could potentially be placed in the city, responding to this year's 'pop-up city' theme. The tradition of living capsules is very well known from Japan. Starting from the Nakagin Capsule Tower an example of Japanese Metabolism by Architect Kisho Kurokawa built in 1972, to various more examples of capsules hotels, the concept connects with the country's culture about living temporarily and the relation to sleep. It emerges as a pixelated unit which can transform its interior space according to the user's needs. At the same time, the pixels can transform a foldable surface/skin which embraces the capsule like a blanket, offering shelter to other users. The short fabrication and assembly time (5 days) and the restrictions on materiality (cardboard) and its predefined amount added an additional challenge to the design process.
Mentors:  Yota Adilenidou, University of Westminster, Asterios Agkathidis, University of Liverpool
Students, MA in Architecture University of Liverpool: Yuhan Feng, Xiaoyu Li, Gu Qi, Yiyang Sang, Ruiting Wang, Yuzhuo Wang, Kaiwen Xu
Students BAIA, University of Westminster: Seda Eldek, Anne-Mari Maibach, Gabrielle Sarmiento, Celine Singh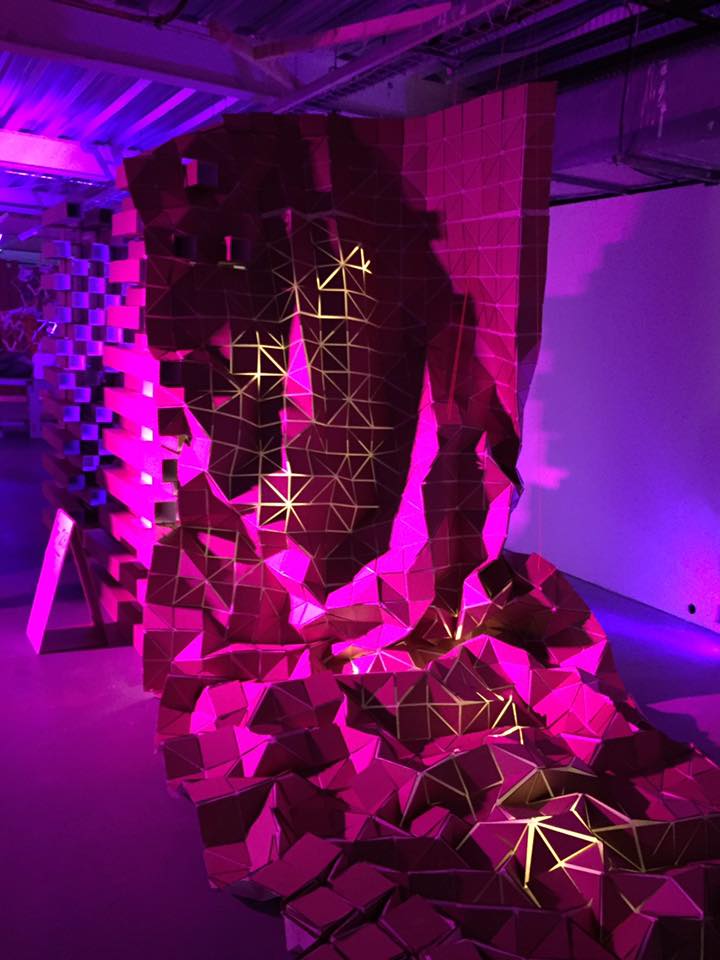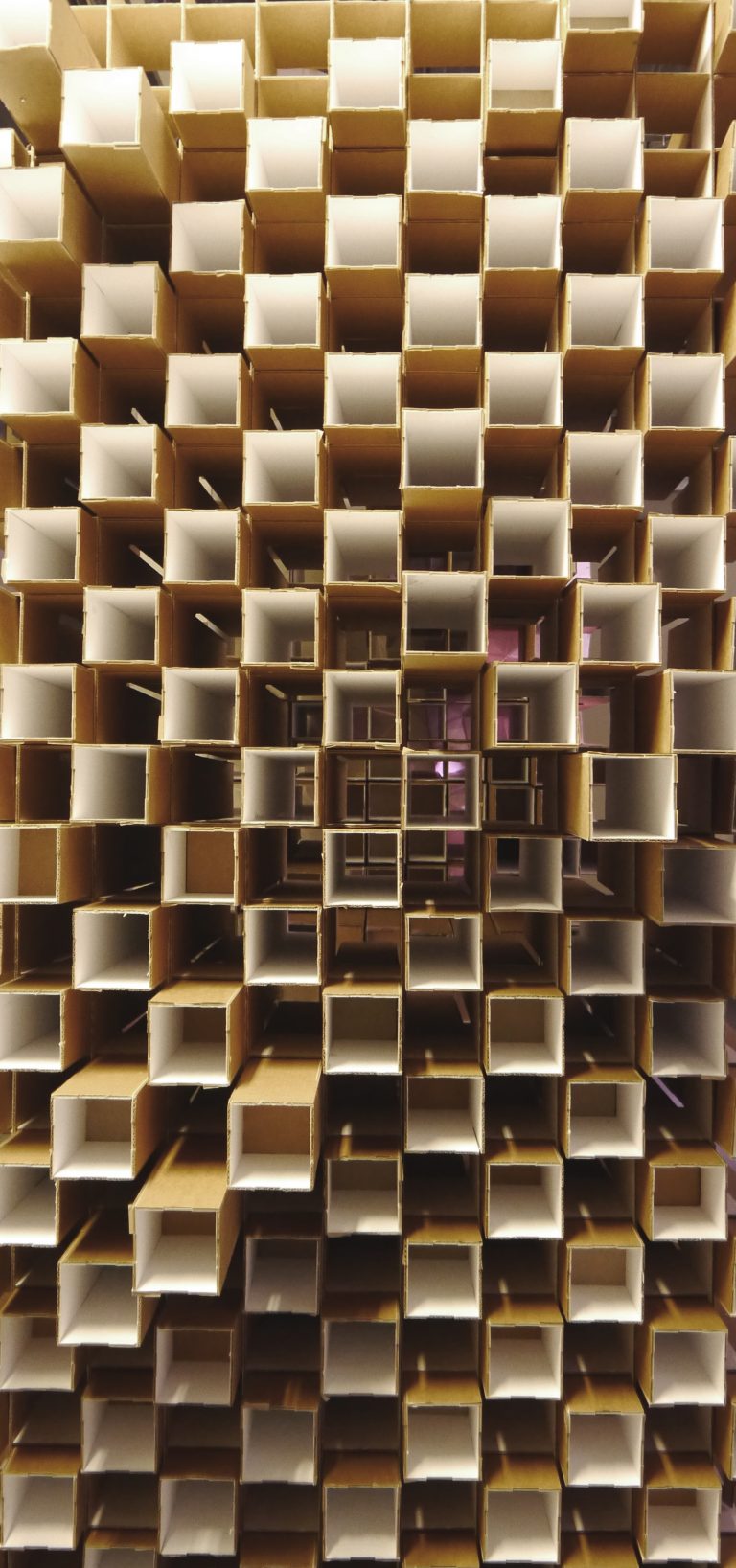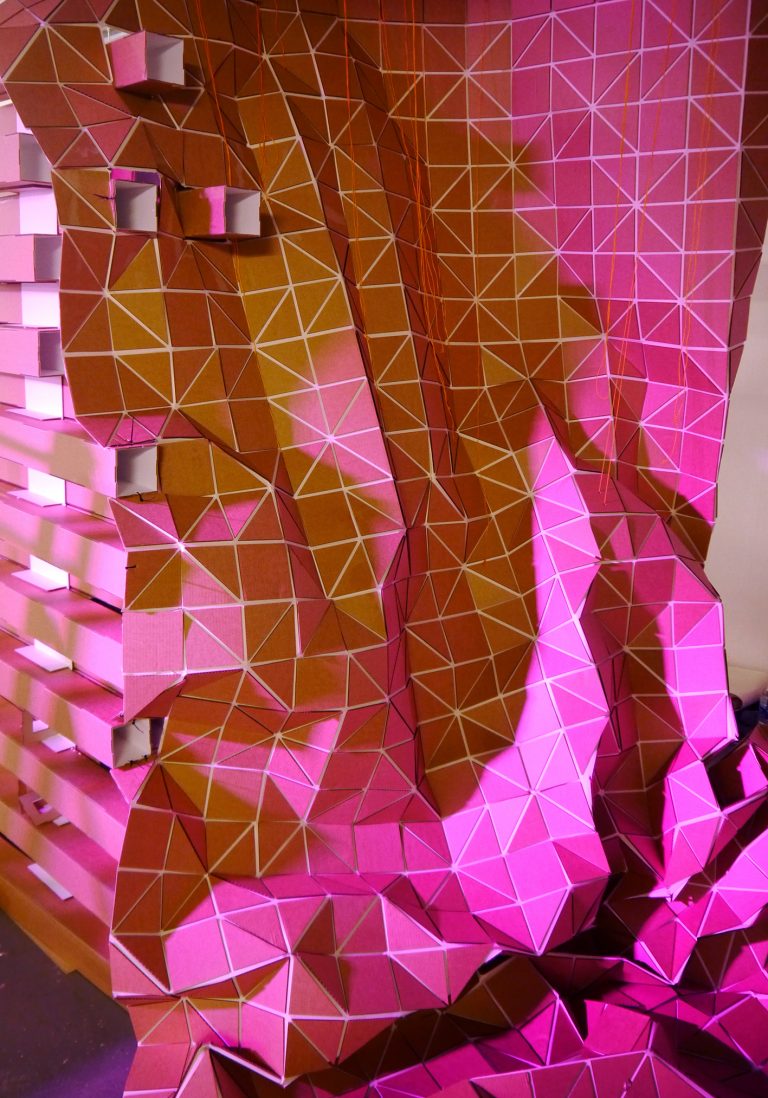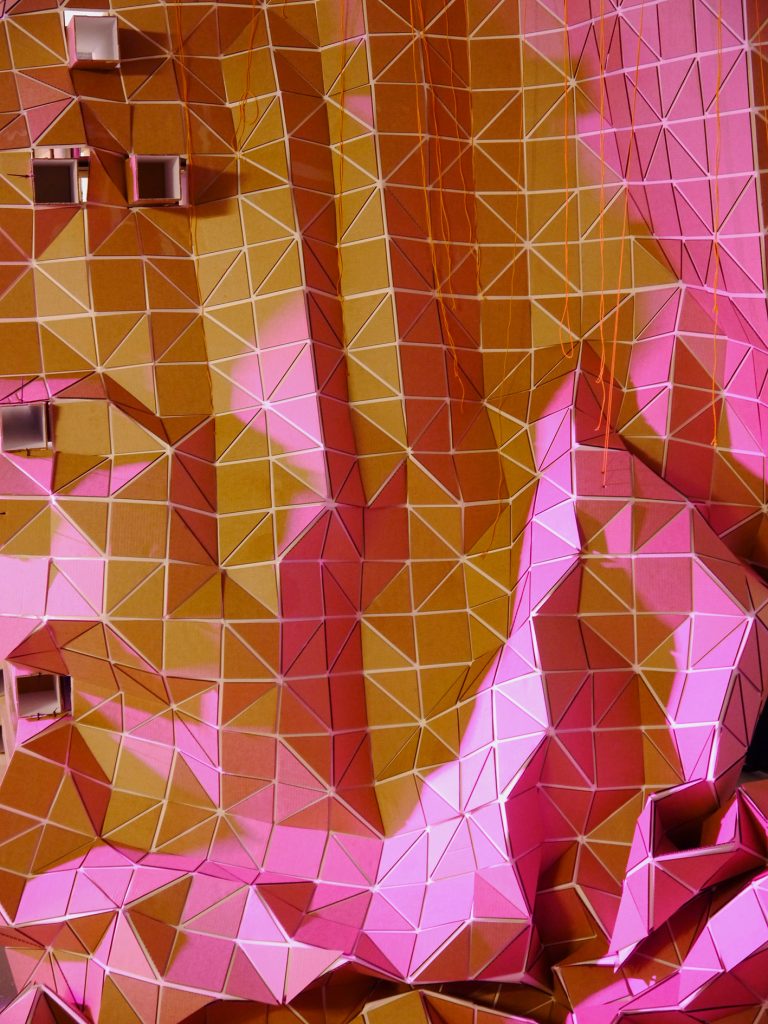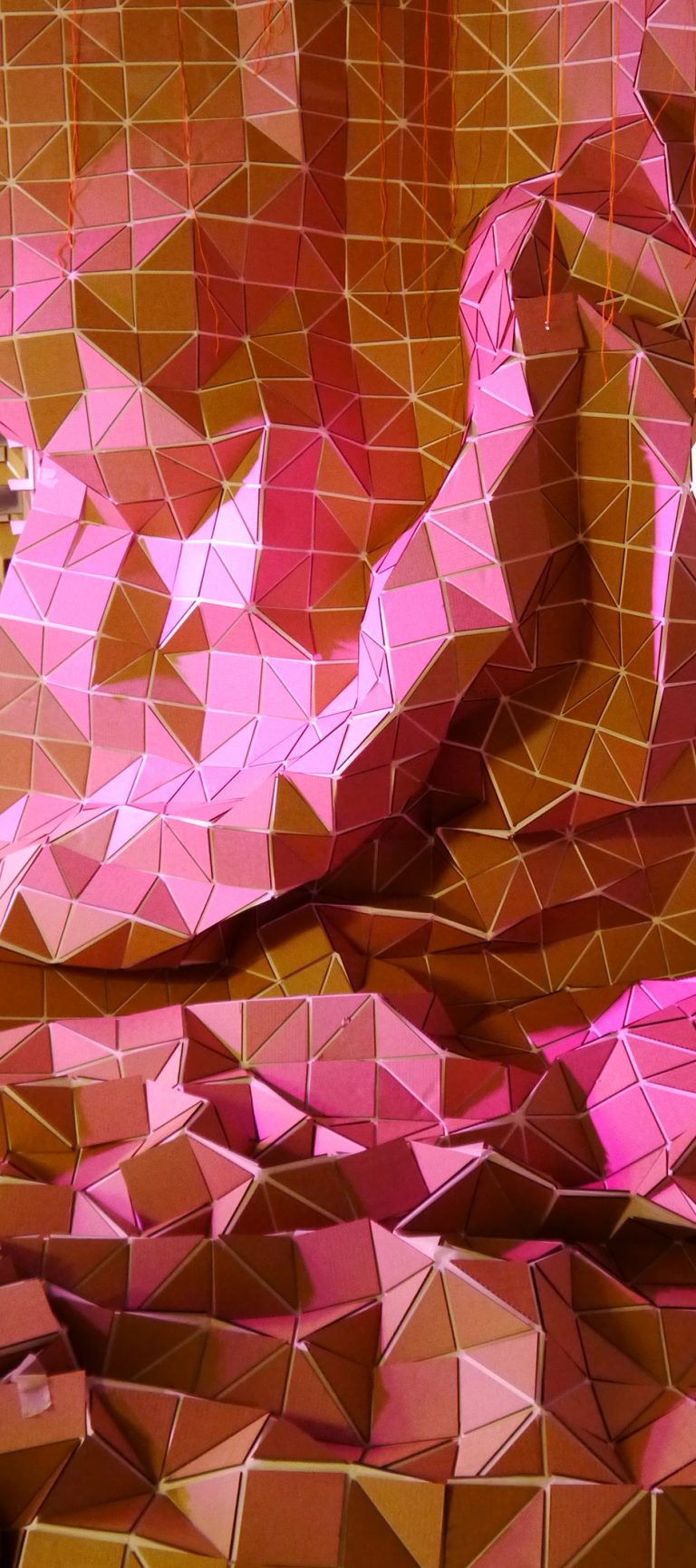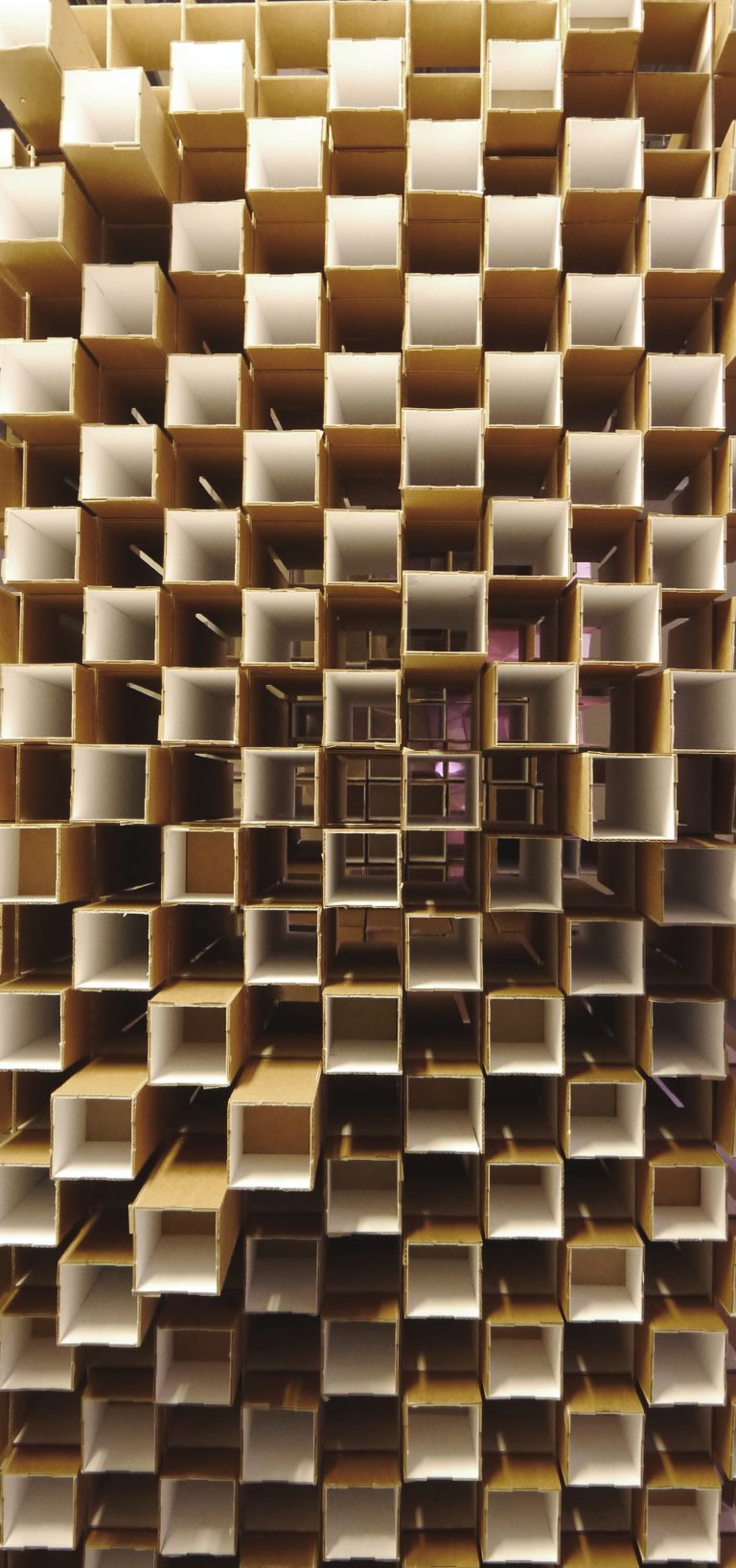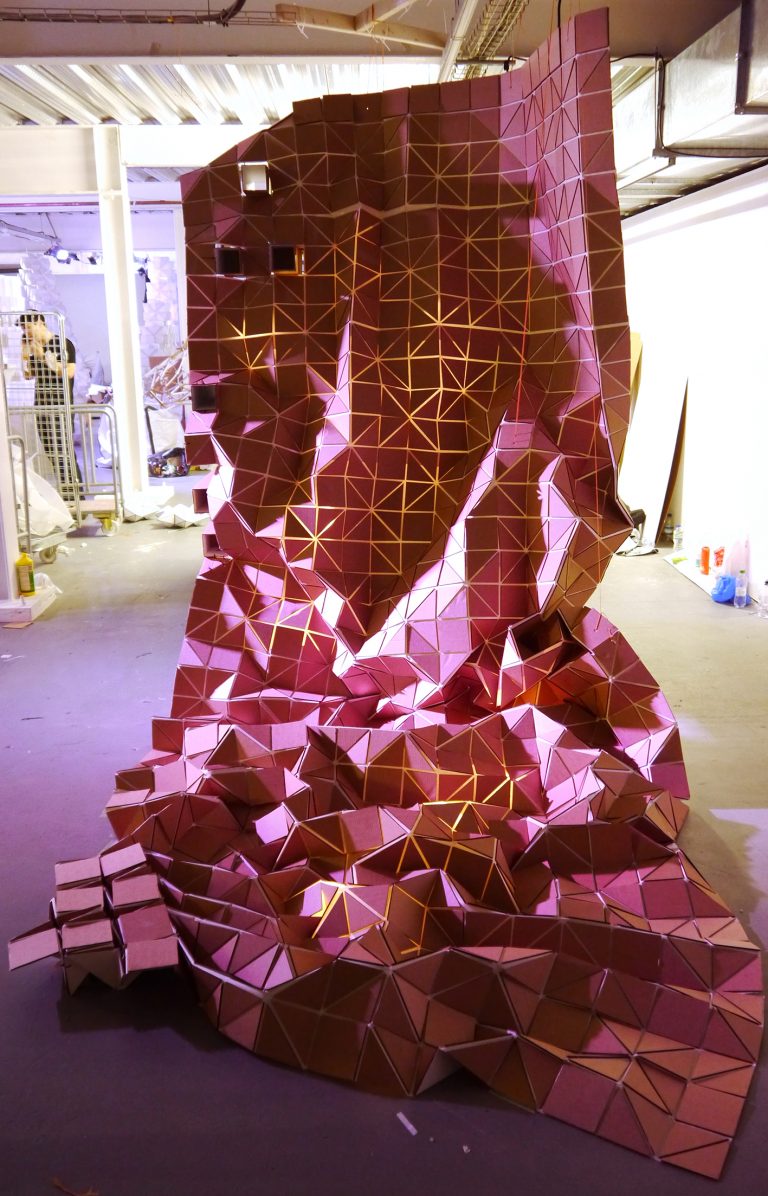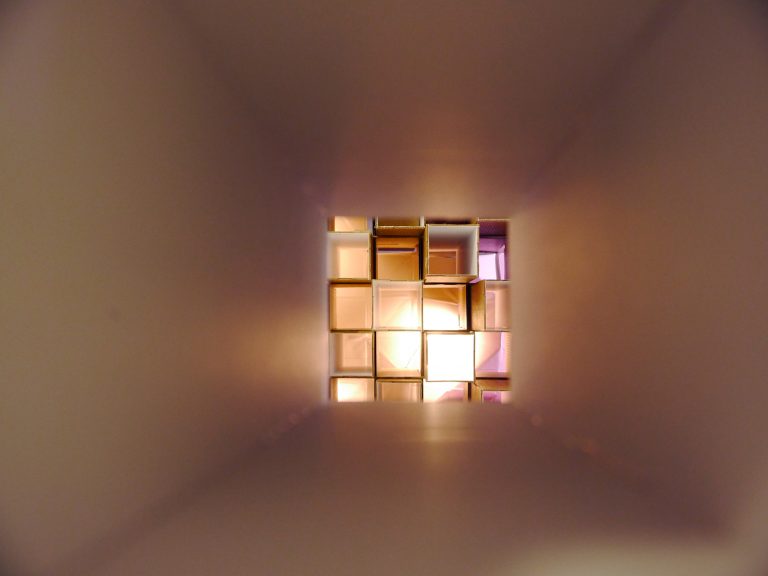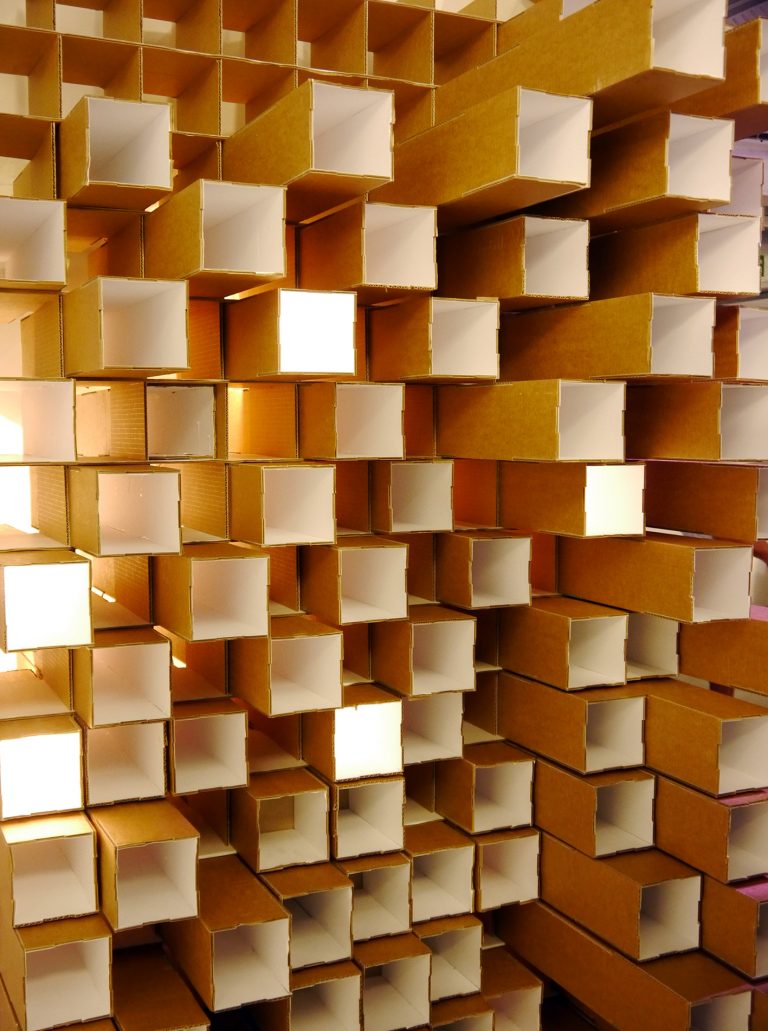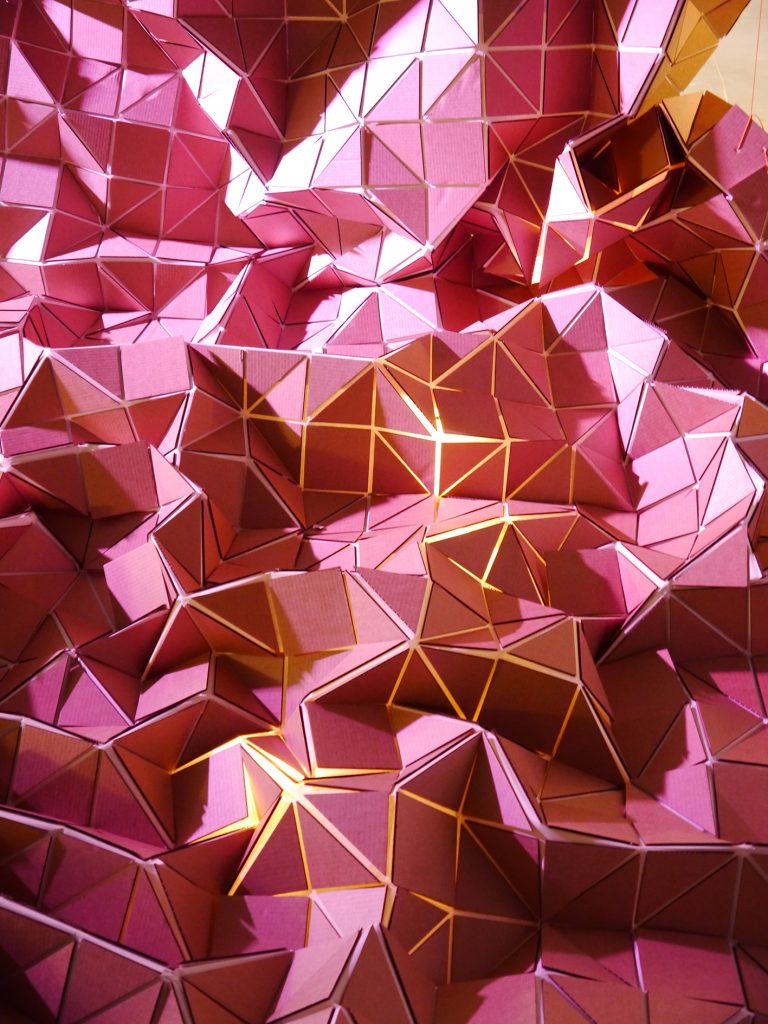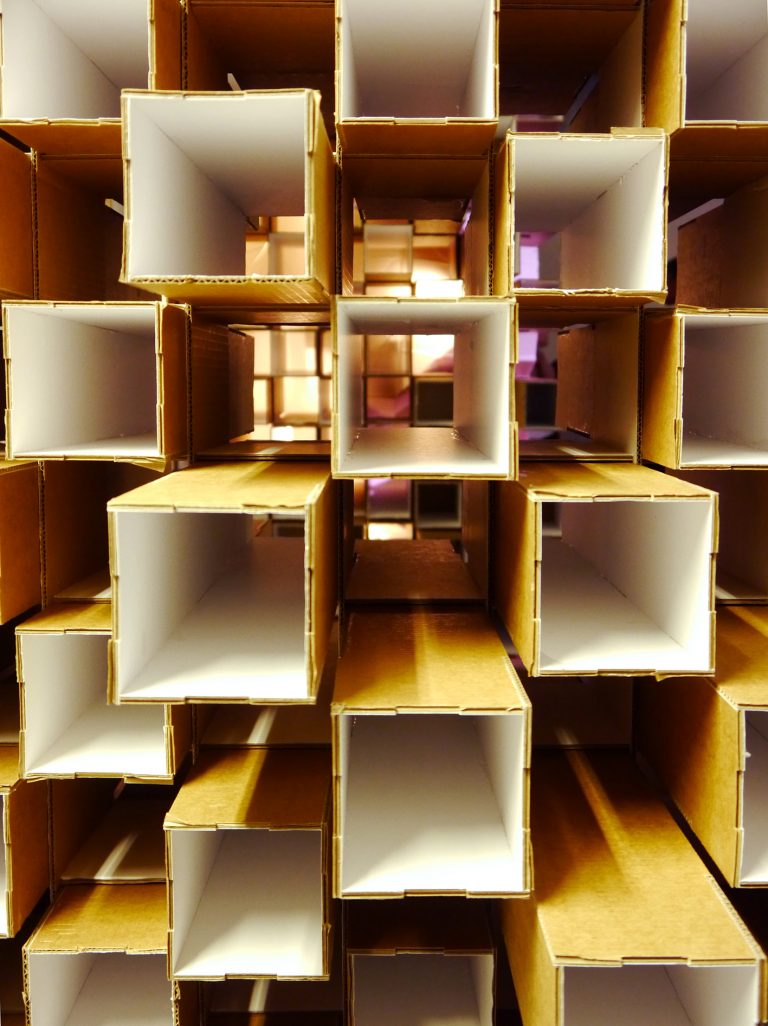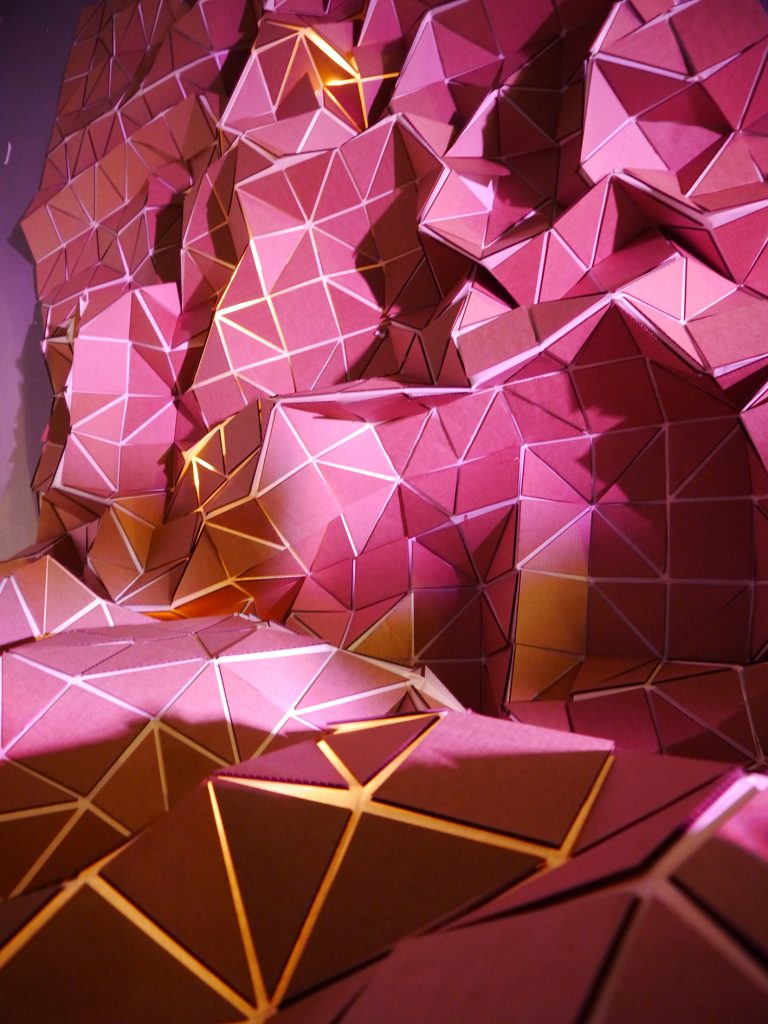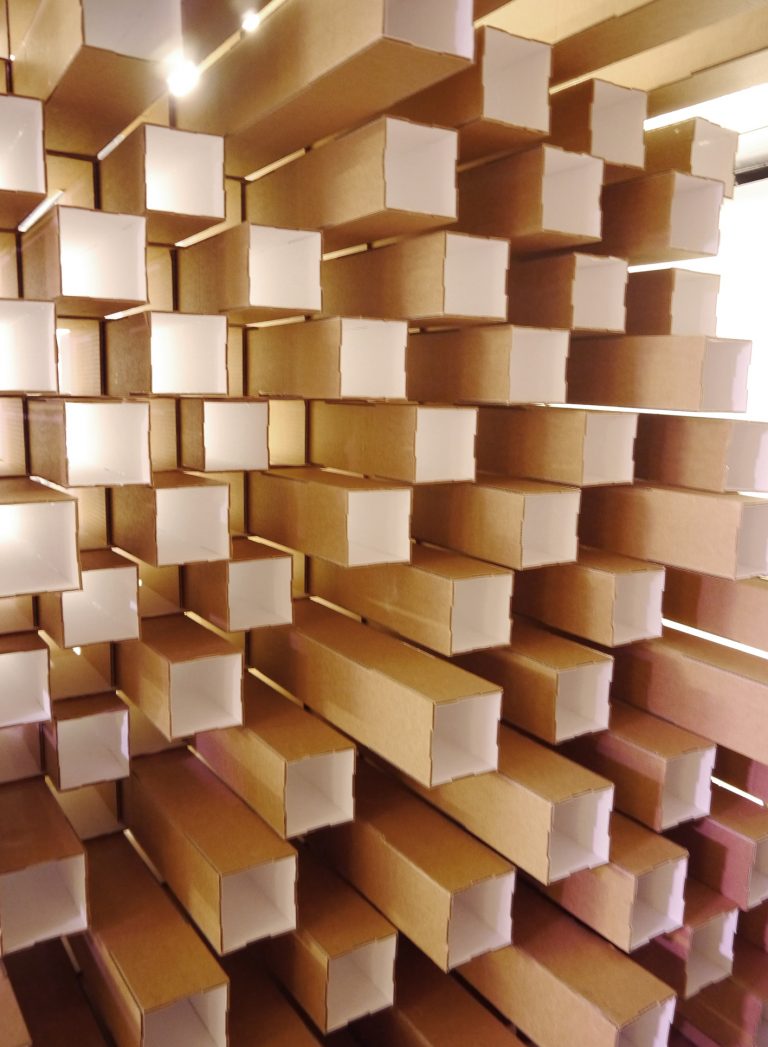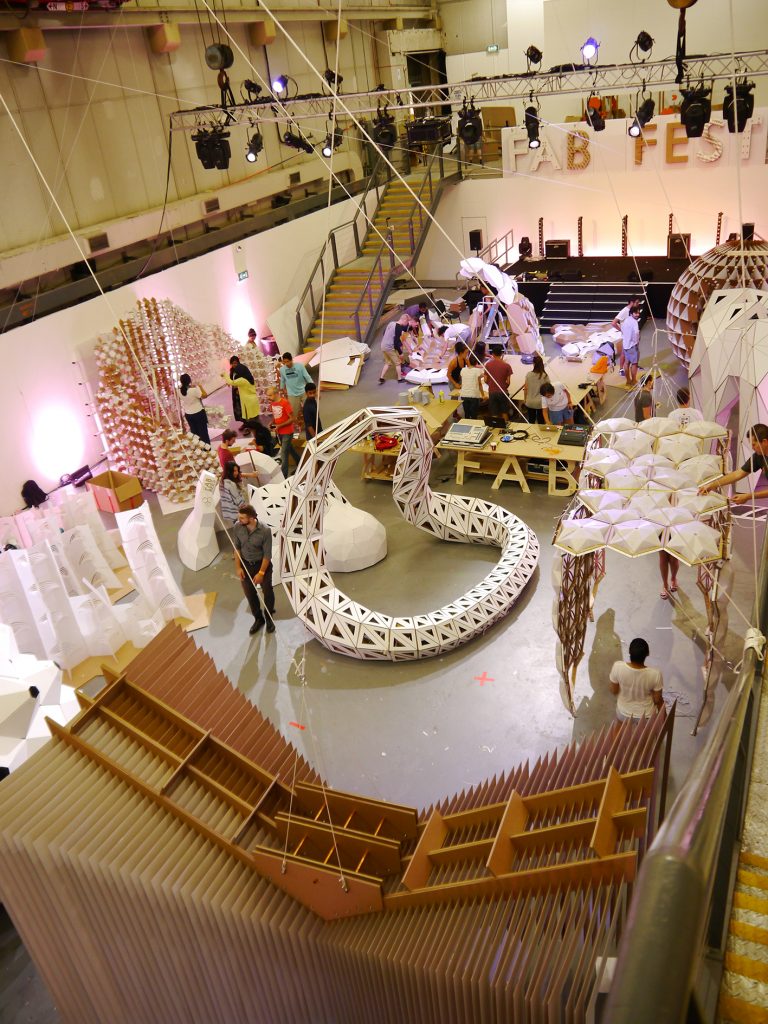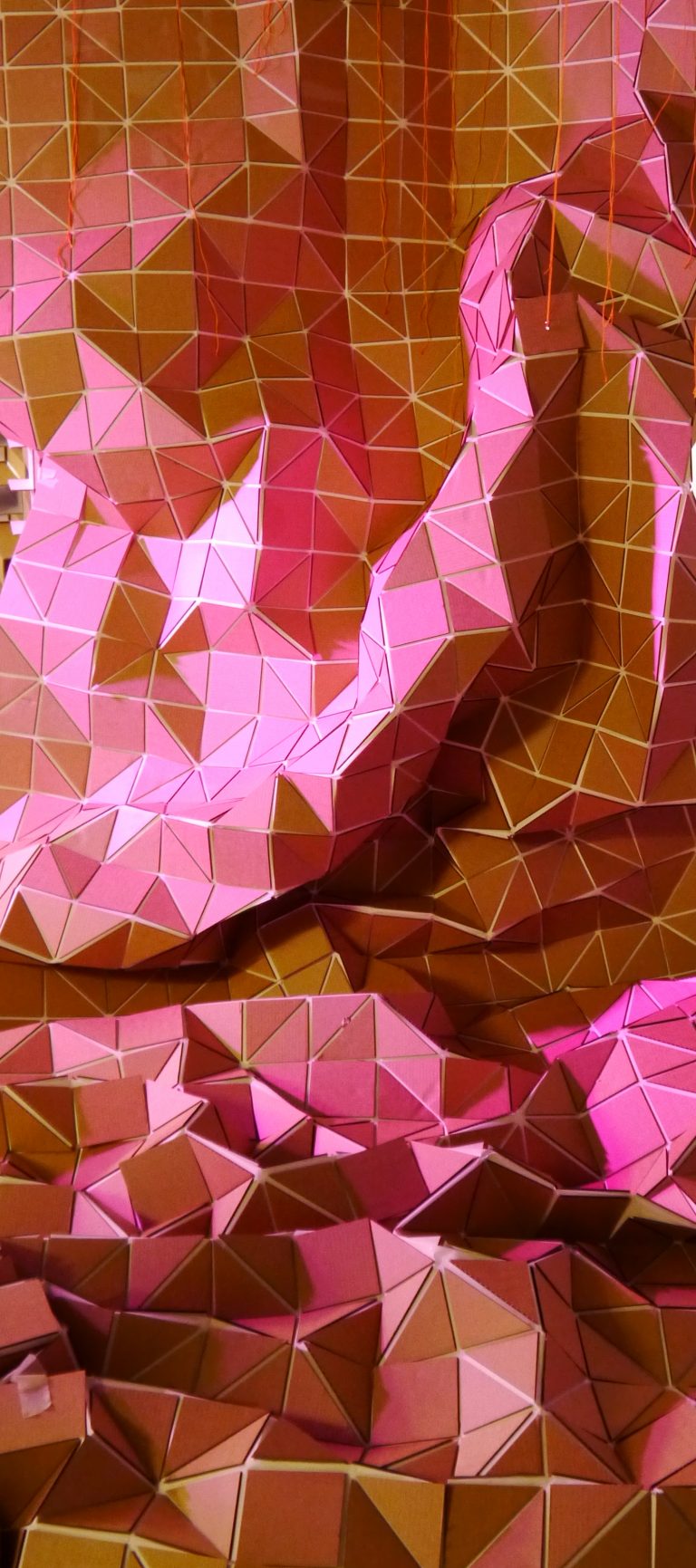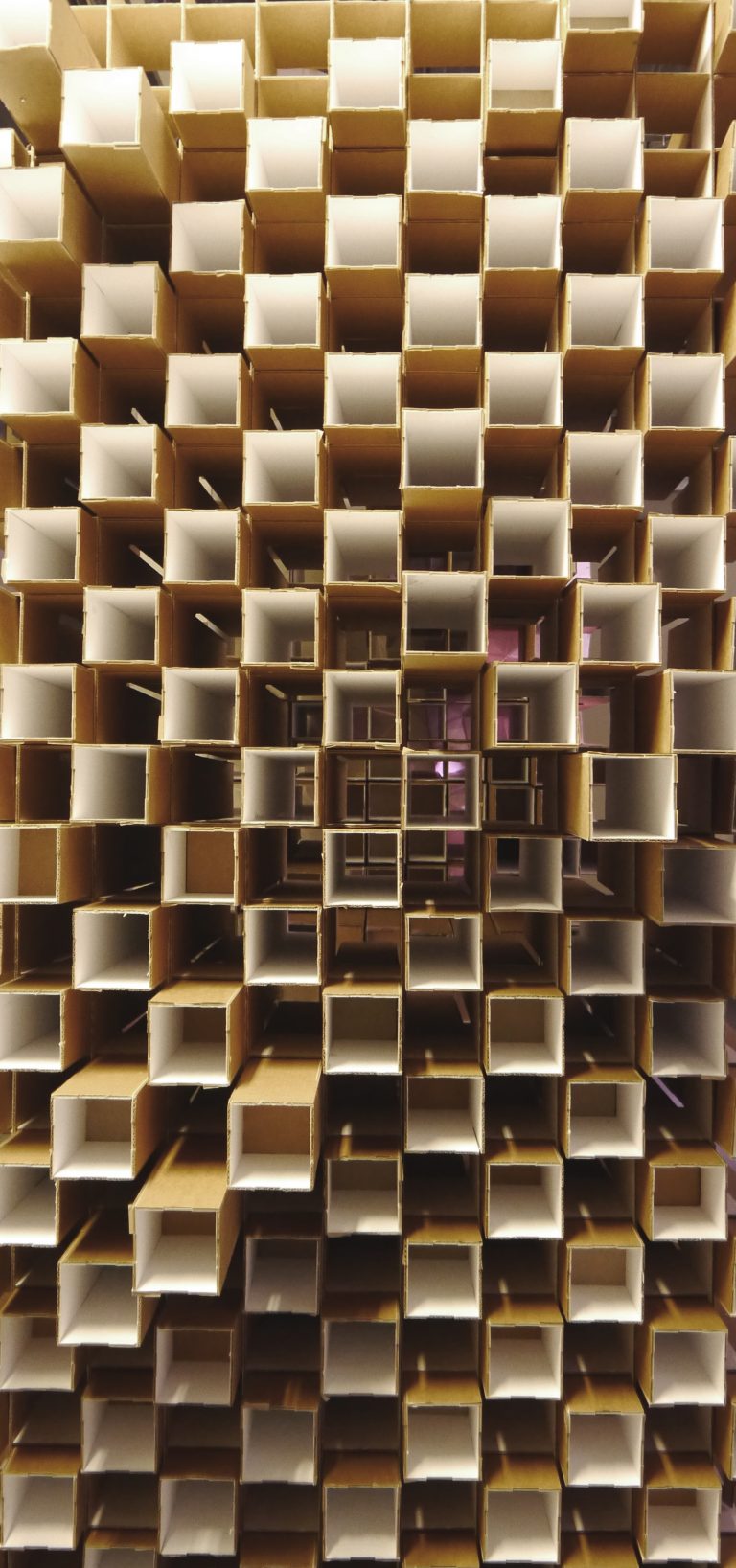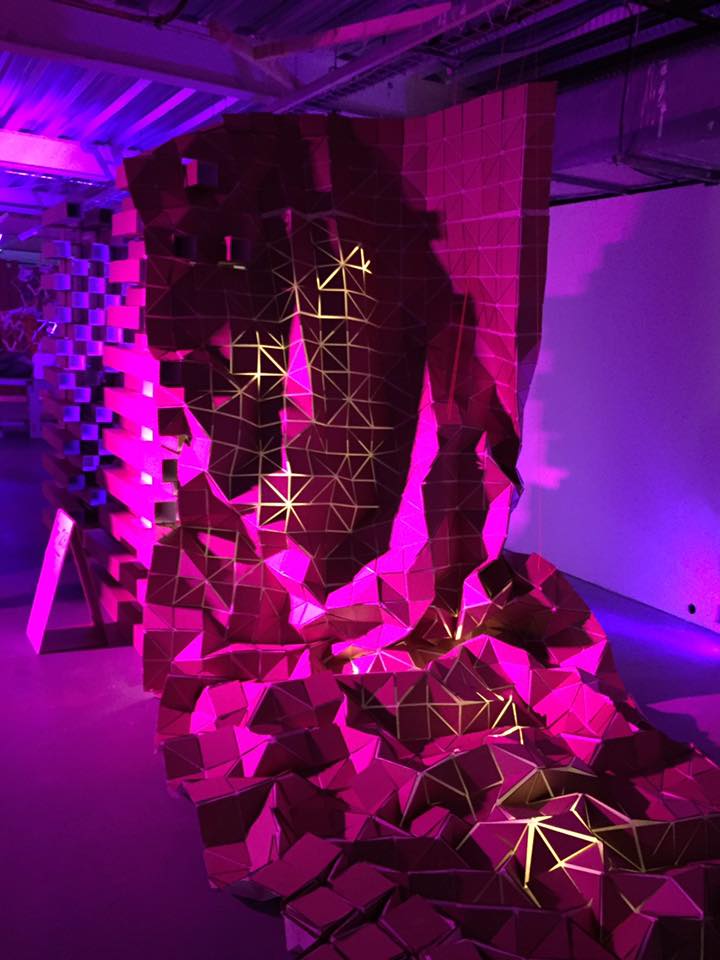 Kinetic Skin installation at FabFest 2017, London.